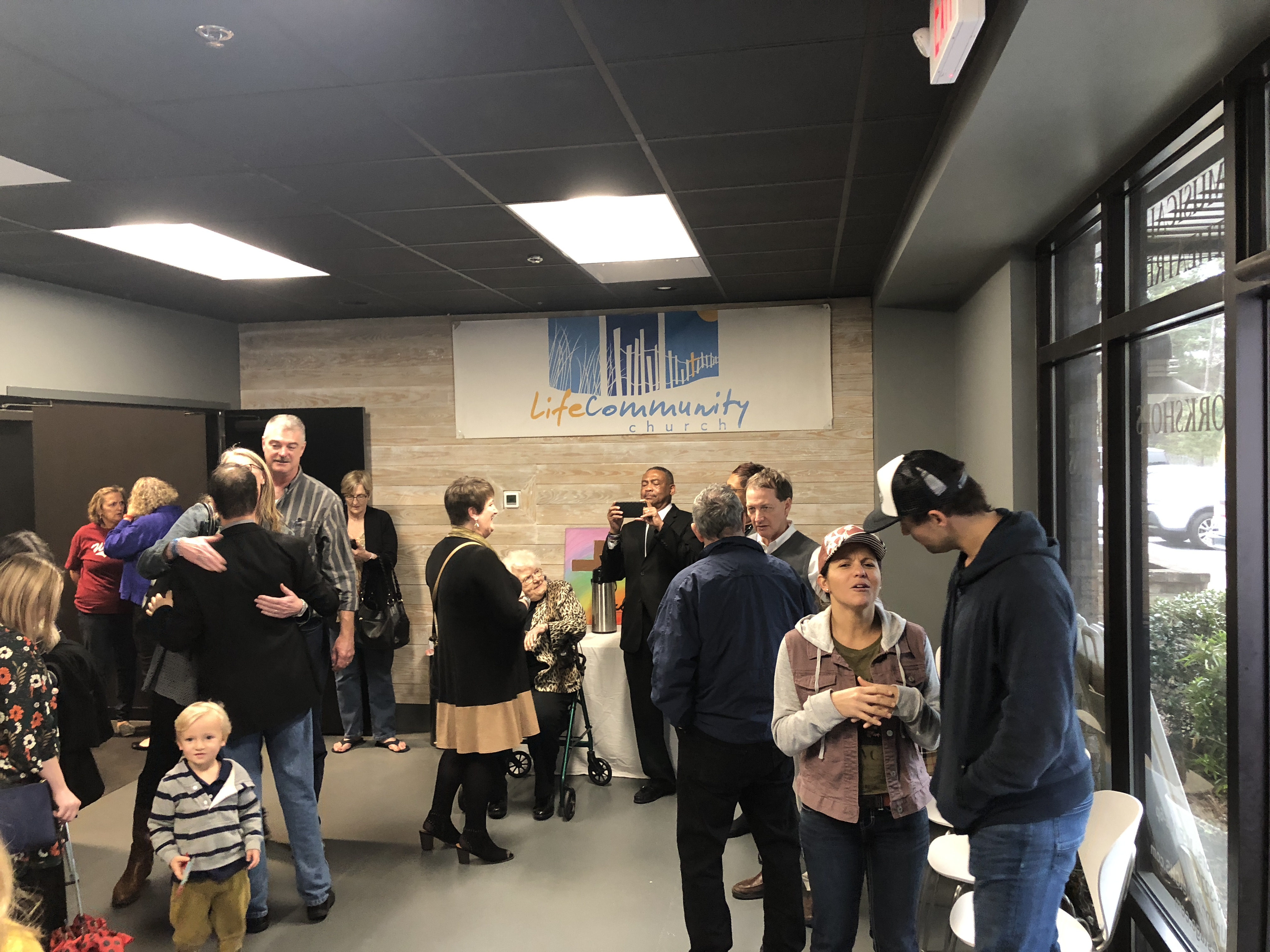 Our Vision
At Life Community Church we are all about Conversation, Connection and Community.
Conversation... We hope to pursue God through meaningful conversation on Sunday and throughout the week.
Connection... We want to make connections, build relationships and do life together.
Community... We want to embrace and serve our local community.
Mike and Lynda Cooke
Mike and Lynda Cooke bring over 30 years of ministry experience to Life Community Church, having served in ministry in North Carolina, Virginia and South Carolina.
After serving in various denominations and capacities, they made the decision to return to Mt. Pleasant in 2007 and plant Life Community Church - a self-supported, non-denominational gathering of people who want to pursue God through meaningful conversation, build relationships through connection with others, and embrace and impact the local community.
Together Mike and Lynda have a strong background in marriage and family ministry with an emphasis on helping others develop strong and healthy relationships in life. Individually, Mike's focus is on teaching, pastoring, and men's ministry while Lynda oversees the worship team and women's ministry.
As lead pastor for LCC, Mike's passion is to engage people in honest and meaningful  dialogue in how we can experience a life of balance and fulfillment through exploring concepts with have stood the test of time...
"Much of what we as humans have tried simply has not worked.  We are left at the end of the day wondering, 'Isn't there more to life?' At Life Community Church we would say without question, 'Yes there is!' Come be part of discovering your purpose for living. We guarantee you won't be disappointed." 
Get in touch...
You can reach Mike and Lynda via the following:
Phone: 843-754-9361
Email: mikecookelcc@gmail.com  lyndacookelcc@gmail.com